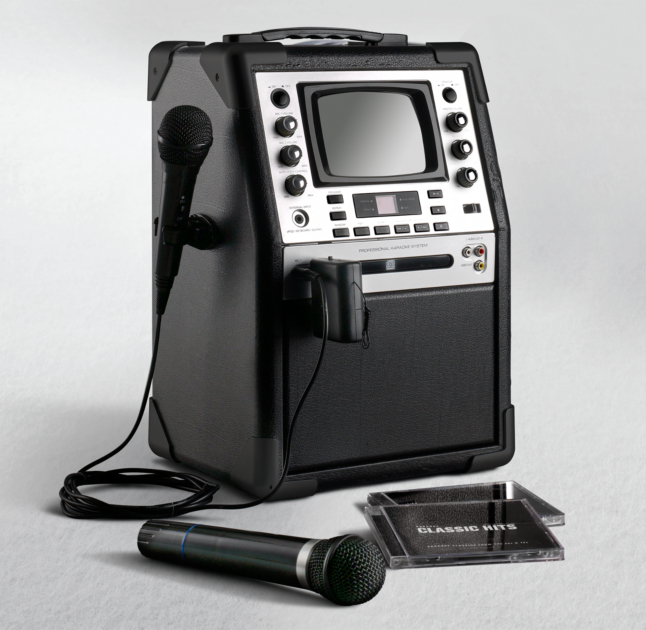 Karaoke
(
/

ˌ

k

ær

i

ˈ

oʊ

k

i

/
,
Japanese:
[kaɾaoke]
(
listen)
;
カラオケ
,
clipped compound
of Japanese
kara
空
"empty" and
ōkesutora
オーケストラ
"orchestra") ...yes the name Karaoke comes from Japan, it is a type of dining
interactive entertainment
or video game developed in Japan in which an amateur singer sings along with recorded music (a music video) using a
microphone
. The music is normally an
instrumental
version of a well-known
popular
song.
Lyrics
are usually displayed on a video
screen
, along with a moving
symbol
, changing colour, or music video images, to guide the singer.
The global karaoke market has been estimated to be worth nearly $10 billion.
Hubby and I have been singing karaoke for many years now. We have one of these machines and our own cd's and practice here at home. It has been a wonderful adventure. I know a lot of people wait until they are three sheets to the wind and then get up and make a fool of themselves but for others it is a challenge to see how well they can sing a variety of songs.
Not able to go now with the virus and sure do miss it. Update: Folks I tried to send you a song but it won't let me send it to my email. Says It is too big and even with doing only one verse but I tried!